Careers with Lussmanns
Lussmanns is an independent restaurant group. We're small enough to value our staff as individuals, and big enough to help you to develop your career.
We offer flexible hours and extremely competitive pay
A comprehensive induction, regular training and ongoing support
Awards Evening
Staff trips
Complimentary meals during your shift
50% discount when you dine with us
Progression opportunities at all levels. If this is your 1st job in hospitality, you can train through the kitchen or floor/bar up to management.
All our salaried staff are paid overtime on top of their contracted shifts.
Our tips policy
A discretionary 12.5% gratuity is applied to our bills. 100% of all gratuities go to staff.
How to apply
We are always interested to hear from experienced staff. If you'd like to work with us, please email your CV to Katrina Grant ([email protected]) at any time.
Find out more about Lussmanns
Meet the staff – Andrea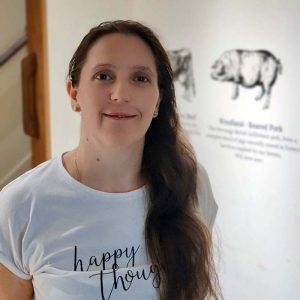 What is your job position and which restaurant?
I work as a pan chef in Hertford. This means finishing off dishes and working the pass.
How long have you worked for Lussmanns?
I've been working there since 2016.
How long have you worked in hospitality?
This is my first job in hospitality so it has been almost 6 years!
What do you like about working at Lussmanns?
I really love cooking and I like to keep myself busy. I've found both of them at Lussmanns so I'm never bored.


What does your normal working day look like?
Usually my job is to handle the grill/pans section. There is daily prep to do and also service and obviously cleaning! I help the head/senior chef or I can run a quiet shift myself..
What do you find most challenging about working in hospitality?
I think the most challenging thing in hospitality is providing high quality service at an affordable price, especially nowadays. The second thing is shortage of staff, training staff, retaining staff.
Tell me about Lussmanns customers.
I don't really know them because I work in the kitchen so I don't meet them. I will be doing some cross training though so I will be on the floor and see how this side works as well.
What's your favourite Lussmanns meal?
My favourite meal is Duck burger and Fish and chips. I really like the Paella and Smoked haddock and THE best dessert is cheesecake for me!