Careers with Lussmanns
Lussmanns is an independent restaurant group. We're small enough to value our staff as individuals, and big enough to help you to develop your career.
We offer flexible hours and extremely competitive pay
A comprehensive induction, regular training and ongoing support
Awards Evening
Staff trips
Complimentary meals during your shift
50% discount when you dine with us
Progression opportunities at all levels. If this is your 1st job in hospitality, you can train through the kitchen or floor/bar up to management.
All our salaried staff are paid overtime on top of their contracted shifts.
Our tips policy
A discretionary 12.5% gratuity is applied to our bills. 100% of all gratuities go to staff.
How to apply
We are always interested to hear from experienced staff. If you'd like to work with us, please email your CV to Katrina Grant ([email protected]) at any time.
Meet the staff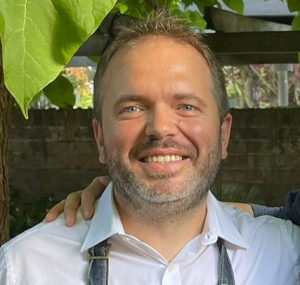 In the first of a regular new series of columns for this newsletter, we would like to introduce you to our hardworking staff. First, meet Harpenden's Valon Budakova.
Valon Budakova is Supervisor at the Harpenden restaurant. Originally from Kosovo, he has two children and lives in London. Valon talks to us about working in hospitality, Lussmanns and life during lockdown.
What is your job position and which restaurant?
I am a supervisor at Harpenden.
How long have you worked for Lussmanns?
Thirteen years. I was at the St Albans restaurant for six years and have been at Harpenden for seven years now. When I started I thought I'd only be at Lussmanns for 6 months!
How long have you worked in hospitality?
23 years.
What do you like about working at Lussmanns?
It's a good place to work. They understand I want to see my family (I have two children) so are accommodating with my shifts and I live in London so sometimes it's better to do a double shift as travel can be expensive, and they understand that. Also it has very loyal and regular customers.
What does your normal working day look like?
It's a long day! I usually start at 10am and can work right through to 11pm with a break in the evening.
What do you find most challenging about working in hospitality?
For me, I live in London, so the travel. Which is why it works better for me to do double shifts as the Thameslink is expensive! Also the late hours are more challenging as you get older, as your sleeping routine can go up the spout. And the fact that the weekends are the busiest time for hospitality can sometimes be hard.
How did you find the lockdowns?
I cycled around the whole of London in the lockdown! I hadn't really seen it properly before but I cycled every day for two hours and saw all of it. And there was no traffic, no cars on the road, so it was a great way to explore.
To keep fit, now we're back at work, I sometimes get off the train and cycle the last bit of the journey from St Albans to Harpenden.
Tell me about Lussmanns customers.
They are very loyal. We have a lot of regulars in Harpenden. Some people come and eat here two or three times a week. I had one couple, both barristers, who started eating at the St Albans restaurant when I was there and then, when I moved to Harpenden they became regulars there instead!
What's your favourite Lussmanns meal?
A: Breaded chicken schnitzel and linguine with garlic chilli.