Protz on Beer – 30 Sep 2021
Join leading beer writer and taster Roger Protz for an evening of great food and beer in St Albans.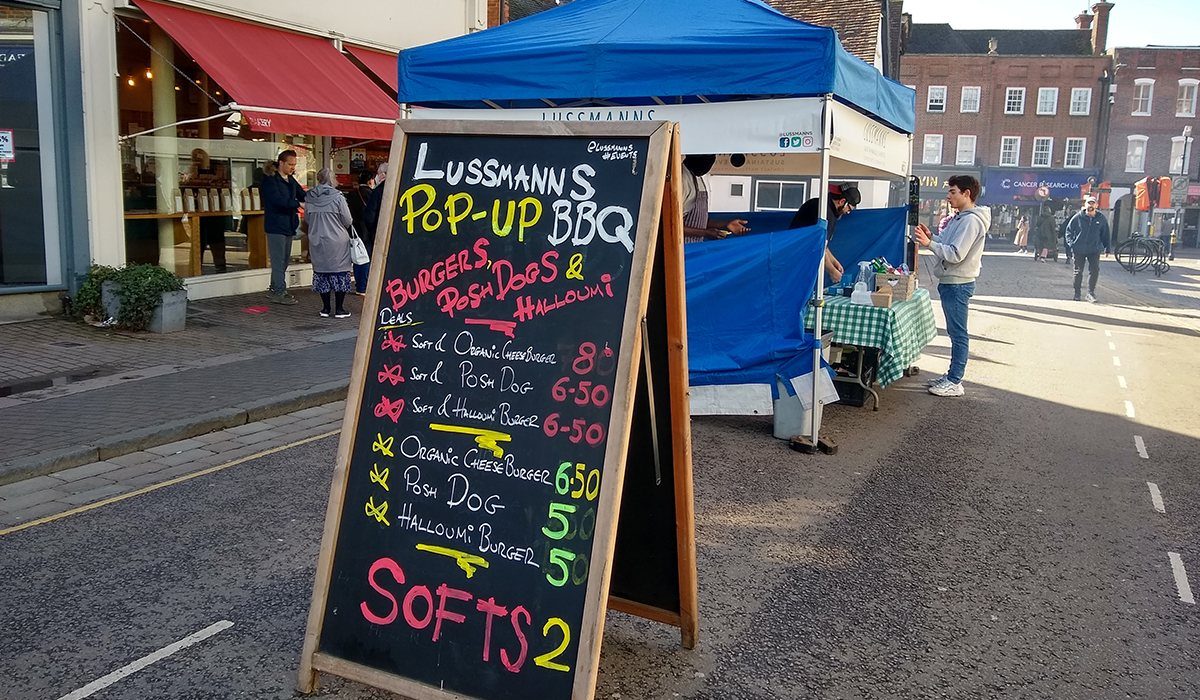 Street Food in St Albans
The barbecue crew will be near the clocktower or outside our restaurant in St Albans on Fridays, Saturdays and Sundays when the weather is kind. Pop by for organic cheeseburgers, posh dogs, halloumi burgers, extras and drinks.

We will be there @stalbansfdf this Sunday👍🌞🍺
Cooking from noon ish as a demo and stall open all day.
Look fwd to seeing you.

Changing of the guard at the #oldfivebells as @lussmanns #berkhamsted moves ever closer to opening

Today is #nationalhospitalityday
Our doors are open and doing what #hospitality does best
#homefromhome

Just enough time to welcome @wilfredsdrinks to the @lussmanns table before end of summer 🍹
A wonderful alternative and a delicious #nonalcoholic #spritz coming very soon.

Team @lussmanns @pubinthepark and ready to rock and roll with today's tunes in #stalbans.

Enjoying a swift half with @nickmcgeown before kick off @pubinthepark #stalbans