Street Food in St Albans
The barbecue crew will be near the clocktower or outside our restaurant in St Albans on Fridays, Saturdays and Sundays when the weather is kind. Pop by for organic cheeseburgers, posh dogs, halloumi burgers, extras and drinks.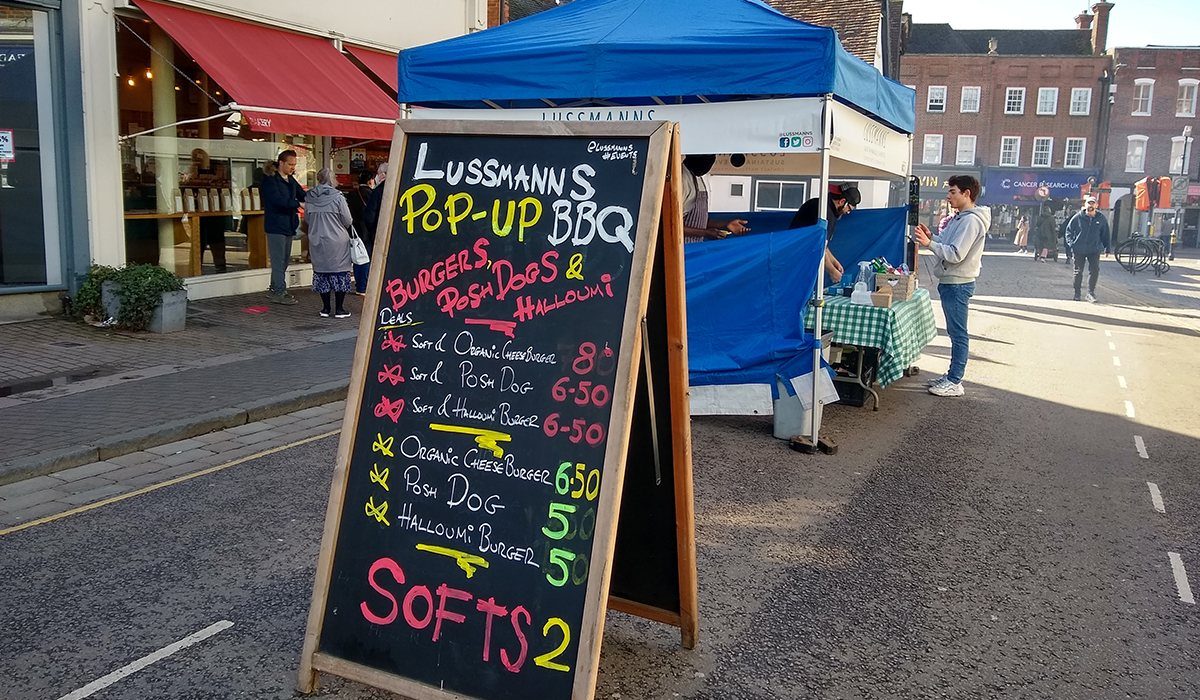 Handsome devil...our man Kristaps showing that great smile we have all been missing in #hospitality.

@lussmanns we continue to wear masks at close quarters but when not serving and clearing we shall enjoy being unmasked 👍

#harpenden 🌞 All day long 🌞
Enjoy our lovely terrace with bookings availble under cover but outside 🍹 book online or call us direct - www.lussmanns.com

My favourite day of the week around the corner......Friday & always better with our @sticklebackfish #fishandchips @mscecolabel all the way and not forgetting great chips💪🐟👍and a little @corneyandbarrow & @elliswines1822 #provence
rose 🥂

Humble beginnings...
A simple task but very rewarding as we poach our pears ready for service tonight @lussmanns.
We source, prepare, cook and serve with a strong nod to #ethics #welfare and making #sustainabledining a reality for the many.

After 18years in Hertford at the Old Egyptian House we noved during lockdown to our new home up the road.
Merchants House is a wonderful space and lovely to be there tonight with Freya and our team.

Cool overhead and warm under cover as we have lots of outdoor heaters powerd by #GreenEnergy @lussmanns in #Harpenden